Moon: Sorry if there will not be any photographs for a while.
Dawn: Fireflies?
Midnight: Yea, So here's a discription of us. Moon's the leader, Dawn's the empty-headed idiot, & I like black.
Dawn: Doorknob?
Midnight: Exactly.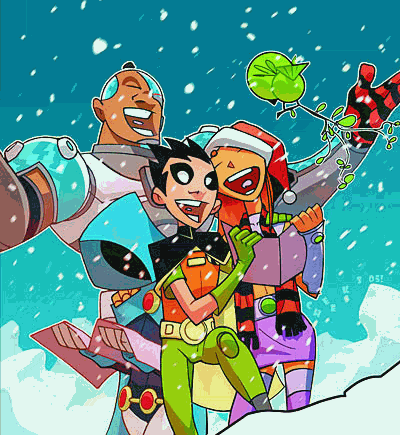 Moon: Note that Robin & Star are singing together.
Midnight: Also note that Beast Boy is putting mistletoe over Robin & Star's heads.
Dawn: Valentine?
Midnight: Close enough.